About
Scientific advancement is worth near nothing if the next generation isn't exposed to it. Traditional education is among the most important ways that we can ensure that the next generation is well-trained to join the scientific-community-at-large and continue to practice science when we're gone. I have taught at both college and middle-school levels. However, I find that students at the undergraduate level are impassioned, engaged, and have a potential for success that drives me to direct my energy and investment in them.
Courses Designed and Instructed
BSCI 1512L: Project-Focused Intro. To Biology Lab
I instructed a project focused section of introduction to biology designed to expose undergraduate students to the research process. Responsibilities included full curriculum design, implementation, and assessment. Students conducted a course-long project that involved the screening and description of arthropods infected with a commonly found bacteria present in reproductive tissue. Techniques taught included arthropod collections and storage, identification of collected specimen, DNA extractions, PCR, gel electrophoresis, analysis, poster design, and presentation.
Images: My students posing with and presenting the poster they designed to describe their findings from their project. (Credit: Steve Baskauf)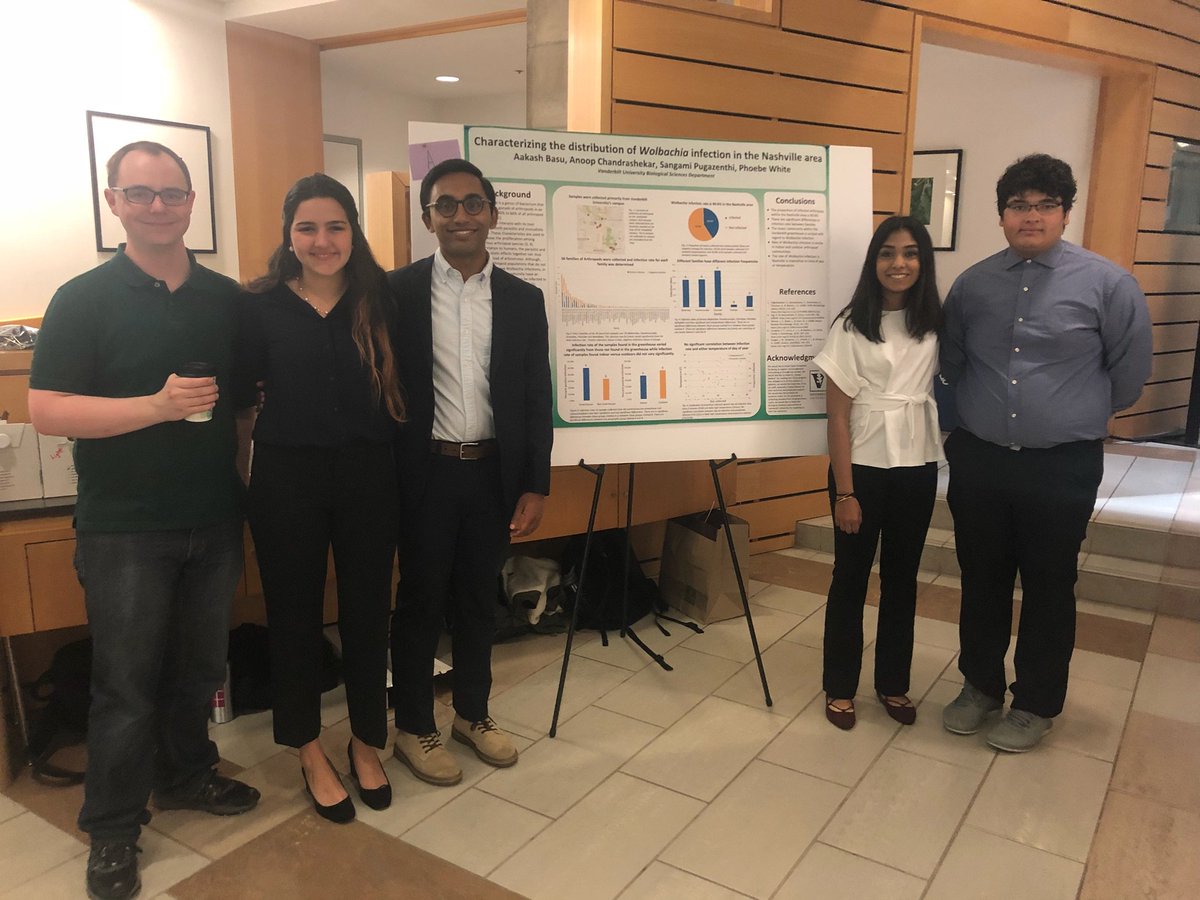 SAVY: Field Ecology
I instructed a field ecology course for gifted 5th-6th grade  Summer Academy at Vanderbilt for the Young (SAVY) students. I was one of five instructors for the course. I developed lessons to teach students how to identify arthropods, understand the role of insects in the environment, and how humans fit into our ecosystem. Lessons included numerous active learning techniques to keep students engaged. These included think-pair-share, jigsaw reading exercises, hands-on activities with microscopes, field exercises, and others.
Images: Students receiving a short introduction on insect taxonomy before looking at arthropods under the scope and being taken on a tour of a bird song lab at Vanderbilt University. (Credit: SAVY)
Courses Instructed
BSCI 1512L: Introduction to Biology Lab
I instructed a standard introduction to biology lab. Responsibilities included giving lecture-based instruction, providing demonstrations, assisting students, holding regular office hours, grading exams/homework/classwork, and connecting students to resources to get involved in research.
BSCI 3861: Directed Research
I supervised two undergraduate students in the lab undertaking semi-independent research projects. Priority was given to teaching experimental design, personale management, troubleshooting, data acquisition, and data analysis.
Image: Emily Layton presenting an award-winning talk at the Tennessee Academy of Sciences meeting in Fall 2018 based on work produced from this course. (Credit:  Dylan Shropshire)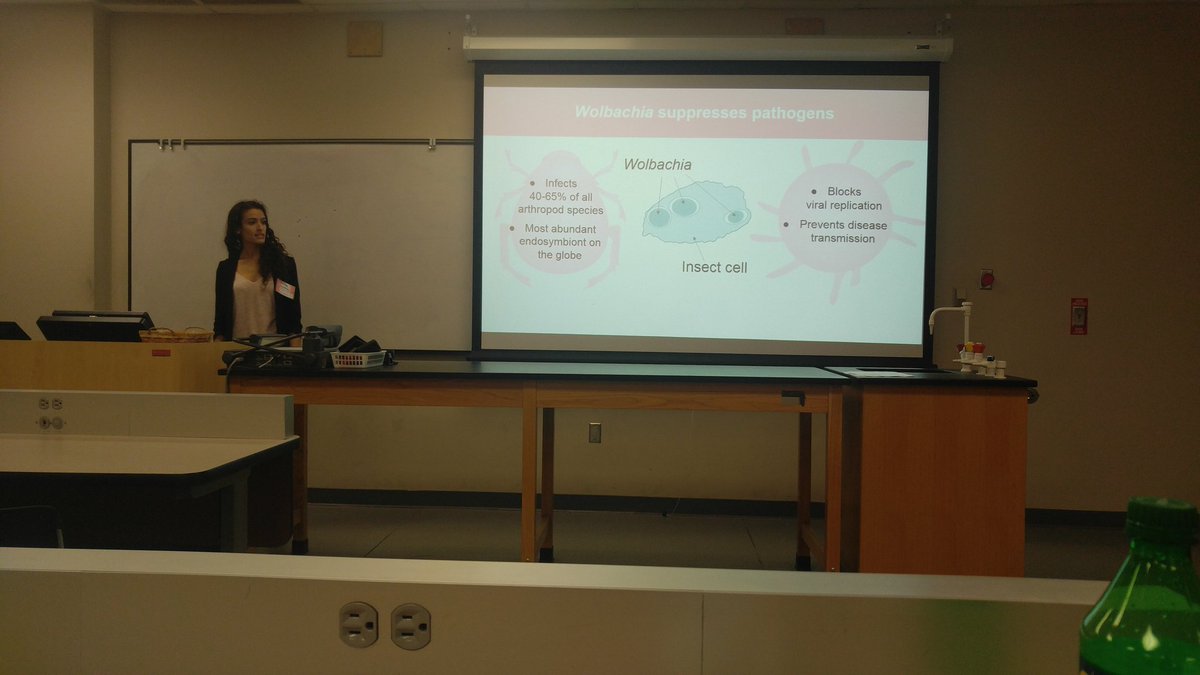 BSCI 3860: Research Internship
I met weekly with a student for one-on-one discussion of literature I assigned to prepare the student for the directed research course in the following semester. The student then wrote a review over the reading and related articles, and was subsequently subjected to a pseudo-review process.
Guest Lectures
BSCI 3234: Microbiology
I developed and taught a lecture for Dr. Seth Bordenstein's Microbiology course at Vanderbilt University on the topic of host-microbe symbioses in animal systems based on the review by Gilbert, Sapp, and Tauber entitled "A Symbiotic View of Life: We Have Never Been Individuals". This lecture took students through numerous biological definitions of what it means to be an 'individual' and provided microbiological data that suggests that bacteria and other microbes are involved in shaping animals.
BSCI 3239: Behavioral Ecology
I developed and taught a short lecture for Dr. Patrick Abbot's Behavioral Ecology course at Vanderbilt University on the diversity of ways that sexual conflict manifests in insects entitled: "Sexual conflict in scorpionflies". This lecture introduces students to a variety of techniques male scorpionflies use to coerce their mate, including aggression, nuptial gifts, and salivary secretions. We discussed the factors that cause males to use one strategy over another.
Teaching Certificates
Certificate in College Teaching
This certificate is provided through the Center for Teaching (CFT) at Vanderbilt University. It instructs students on how to leverage active learning strategies, educational theory, assessment tools, feedback, reflecting teaching, teaching pedagogy, backward design, inclusive teaching, and classroom management in your classroom. The certificate involved numerous lectures, group activities, unit design, teaching demonstrations, and observations with feedback.